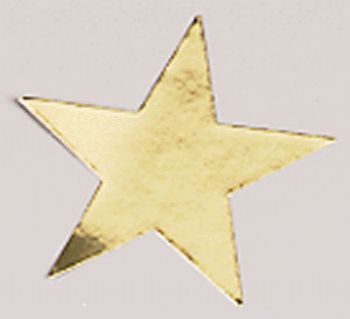 I have a ... well, it's sort of a quasi cubicle. We have a relatively large tv with two shelving units on either side. While all that's centered on our livingroom wall, it leaves just enough space for my tiny desk and computer set up. Yay! I have a wall to my left and the side of a shelving unit to my right. It's cozy, but it works!
I like having my computer out here in the livingroom where I can hang out with Jase and Small Thing too... plus it makes the bedroom more private and personal. Plus, having a quiet bedroom makes it easier for my body to transition to sleep mode rather than being tempted to check for blog updates "just one more time!"
SO! Now I have my little corner cubicle in the living room! If you "stepped into my office," you'd see that I taped up the visual collage I put together on the side of the shelving unit. I see it dozens of times a day. Ya know what? When I look at it, even catch a glimpse from the corner of my eye, it reminds me of why I'm doing this, where I want to go, who I am and who I want to be... seeing it all on one piece of paper with bright vivid colors really, really is inspiring. It really does help!
Ya know, I stressed over the collage for a couple of weeks, wondering what pics to use, what to write, what to think... It wound up being a "sneaky stress" for me. It was lingering in the back of my mind - one of those things on the "to do" list that never gets checked off. It was almost like a cancerous growth hanging out in my subconscious!
When I finally got it in gear, finishing it up took so much less time than I thought it would! I have about seven pics on there ranging from snapshots I took myself to printouts of stuff I loved online to pics of people who I've always looked up to (ex: Lance Armstrong - who introduced me to the Tour de France).
I selected each image for a reason and with it being *right* where I can see it, it's hard for me to ignore it and ignore the reasons why those pics are dangling beside my desk! Like I said, even a quick glimpse can keep me on track. I won't lie, sometimes I completely ignore it, but it's helped more often than not - and I'll take any kind of cheerleader/coach I can get, even if it's inanimate!
On the other wall I've tacked up a calendar. I put little notations on it for days when I have strength training, days I should run (or at least do some kind of serious cardio!) and other various notes to self. I started putting big red Xs on the days when I decided to put off a run, especially the days I made excuses.
Seriously, my runs are usually 30-40 minutes. Add a shower and it's no more than an hour out of my day, every other day. I can't give myself an hour a day on occasion? Sheesh! *laughs and waggles her red marker*
After looking at it, I decided that I deserved more than Nagging on my calendar, so I dug around in Small Thing's craft box and found Super Shiny Stars. So pretty!
Guess what? Now when I finish a workout - I get a star. Maybe pink, maybe blue, maybe green! Or maybe even GOLD! It's sort of childish and silly, but it's so much fun to sit down after a long day, enter in my stats to SP and then tack on a Super Shiny Star on the days when I finished a run or a rough cardio workout.
I know it seems weird - but if you need some motivation, consider getting your own set of stars. You can create your very own constellations!
Sparkle, baby!!!!