Cheesecake
Thursday, June 12, 2008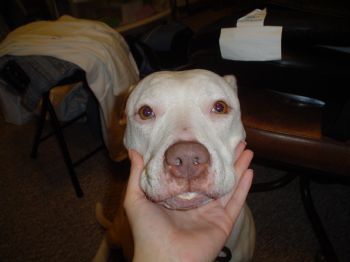 Those of you on the Virtual Trip team know already what is going on in my life... those of you who aren't let me sum it up real quickly for you.
I live in Iowa, we have massive flooding, I am talking our biggest cities are completely underwater. 5 of my friends and 2 family members homes have been washed away along with all their belongings. So far 4 levees have broke, one bridge has calapsed... another is cracked. most of the city is under manidtory evacuation. The water is a block away from me (I live at the top of the hill, so no threat of water reaching my house thankfully)... we have already had 4 MAJOR rain storms today. All roads, interstates, ect leading in, out and around my town are CLOSED...which means we are stranded... can not get anywhere. Our water treatment plant just lost power... so yup no water. Tornados are now tearing through our town.... and TOM just started for me... which I am not suppose to get ever....
Earlier today I wanted to make a cheesecake... so I made a home made (my first ever) blueberry cheesecake. Then TOM made his surprise visit so I had to go to the store... upon my return my lovely dog kiki had eaten it all... this is a picture of her with a little still on her bottom lip...GRRR but, you gotta love her!