I'm as HOTT as Beyonce'!!!
Saturday, September 29, 2007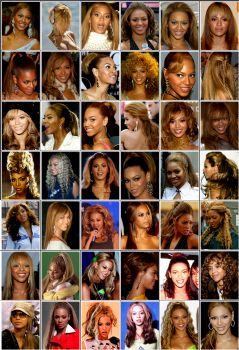 Well, maybe not.....I am a HUGE Beyonce' fan, I love her she is so beautiful & talented but I thought about something today when I looked at myself in the bathroom mirror. If Beyonce worked at my place of employment in the cubicle right next to me, sitting on her behind 10-12 hours a day, had a kid, had limited time for excercise & a husband that used to be a chef and loves to cook yummy food for me....she might be on her right now trying to serach for tips, right?
Sure she would!!!