Down to 148.5 lbs .5 lb to get back to lowest low!
Saturday, December 01, 2007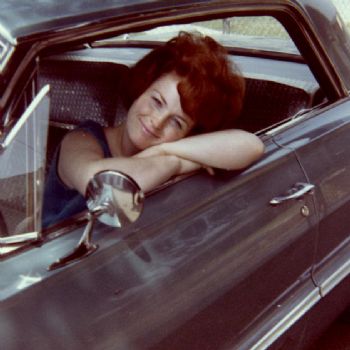 I am so happy that I am still losing. My dilemma is this: my friend brought me over huge bags of oranges, lemons and tangerines. I want to eat them but the carbs are too high. The lemons I will use for my daily lemon water but the tangerines and oranges are too many carbs. Thought for today, do an all fruit day with nothing but fruit? I bet I'd gain for sure. Do a week of fruit only? What to do, what to do.. I miss the fruit with the low carb but maybe as I reach goal I can add one a day back in...I am only 3.5 lbs from goal, of course there's always the thought of going lower than goal. I am short, 5'2" but very big boned (wear size 8" bracelet) so 145 is at the top end of what I'm supposed to weigh. When I was 20, I weighed 99 lbs (lost forever) What a problem...If I ate one a day now it would take me forever and they'd all be rotten...
This picture is of me at 25 years and pregnant with my 3rd child...