Yes! Down to my lowest previous weight after plateau...
Sunday, January 13, 2008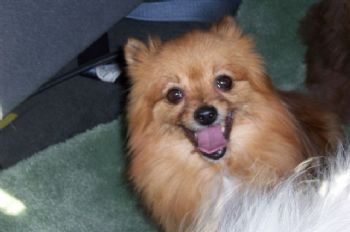 Today I am so happy to have finally broken through to my lowest weight again since Dec. 15th. If I can just keep it going south I'll be estatic! I almost thought my body would never let me get back to 146.5. It's just a little victory but it seems really great for me. This last 5 lbs have been really hard for me. Now only 1.5 lbs from goal! I'm tempted to not eat anything today but I realize that this is a thought from a radical maniac so I'm not going there! (Maybe tomorrow?)
This is Lexy. She' s a 6 lb Pom who is one of the loves of my life!