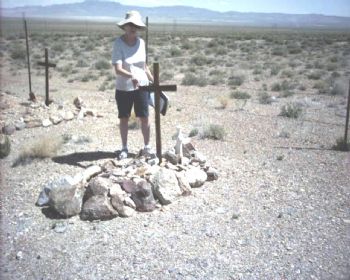 It is cold with mounds of snow everywhere. The streets are icy and snow packed - so are the sidewalks. I cannot even take my usual walk to the Library and Courthouse on my research jobs. As fast as the walks are cleared, they are covered again - with ice underneath.
What to do? The first impulse is to get the bread machine out, make homemade bread, chicken and dumplings over mashed potatoes sound really good! How about finishing that off with some homemade cookies? There are several books in my book bag that I haven't read yet. What a great idea - do my favorite things, Cook, Eat and Read! I'll make it through the winter just fine!
On second thought - all this snow that is depressing me now is nourishing wild flowers. The most beautiful specimens are found high up off the beaten trail. DH can drive almost there, but you have to be walking to find the special ones. God has placed tiny little flowers in nooks and crannies, just waiting for the person who is willing to go to a little extra effort to find them. We are already talking that this will be another year when the Spring will be awesome. Kids and grand kids are making plans for the Spring hike to see the wildflowers when the snow melts enough for us to get up in the mountains.
We love to discover old forgotten grave sites and record them for posterity. I have posted several of these on the web and have many more to find. Hiking to these old cemeteries is not for the faint of heart. Much of the terrain is rugged - there are no paved roads and grassy plots for these early pioneers in Nevada.
DH and I are redoing our living room. I have macular degeneration and as it advances, I need will lighter walls, lighter rooms, contrasting trim around doors and windows etc. We started this project right after Christmas by ripping off the first wall to the studs and putting new in. We have a long way to go - and yes, DH can do it alone. BUT - it is much more fun to work with him. I was taught the Good Lord Helps Those Who Help Themselves.
Yes - my first thought of cooking, eating and reading was ok if I plan to sit in my rocking chair under a shade tree in my yard all summer rather than hiking with the kids, grand kids, great grand kids and DH. It sounds good if I plan to be Poor Pitiful Pearl as my eyesight fails.
I think I'll go with Plan B! Work alongside the man in my life. eat healthy, and move, move, move! There are a lot of hills I haven't climbed, a lot of flowers I haven't planted, a lot of roads I haven't been on. We found two mining camp cemeteries last year we were unable to document because the weather turned on us. That is another goal for the summer months. Yes, it is winter - but Spring will come and I want to be fit and ready to enjoy every moment of i!