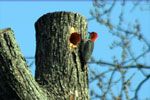 I was so very excited just a few weeks ago when my blood work lab report showed an enormous drop in my HbA1c (hemoglobin glucose test over a several week period).
Diabetics strive to get that number down to at least 7.0 and keep it there. That means they are doing a good job keeping the blood glucose spikes away and averaging excellent blood glucose control.
Over the long term, that good control is what will keep our organs from failing on us. High levels of glucose in the blood stream over a prolonged period of time will ultimately cause damage to the heart muscle, the small blood vessels (which can result in eye problems and nerve tissue damage). Well, I think we all pretty much know that hazards of long-term uncontrolled high blood glucose.
Back to my story. This past Monday I went to a local research facility that had put out a request for volunteers to participate in a weight loss study for diabetics.
You go through a screening, at which time they do blood work.
I was pleased to see the results yesterday. My cholesterol levels were very good, although my HDL could come up a few points, my overall was 110.
What really surprised me was my HbA1c! I had dropped from 7.5 on March 13 down to 6.9 on March 24!
For the first time in over 8 years (possibly even longer) my HbA1c is now under 7.0!!
Woo Hoo!
Now for the long hard work of KEEPING it under 7.0!
EDIT COMMENT: Oh, I forgot to add, that little red-headed woody on the page was tapping out his hole in that tree on the other side of the parking lot at the research center that day! I couldn't resist snapping this picture of him! Look at result of HIS hard work and patience! Have you ever seen such a perfect woodpecker home?!