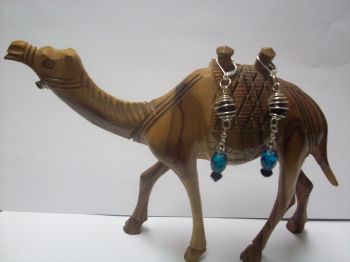 Today is my anniversary; my anniversary with Sparkpeople, that is. Simply put, I have been eating sensibly (well most of the time) and exercising according to plan. Along the way I shed 35.5 pounds. Woo hoo!! Where'd they go!!!! It took me a while .. but that's fine by me. I got a healthier heart and a whole new outlook on life in the fitness lane. So, as I pat myself on the back saying "well done!!!" I realize I have come a long way. And I'm not going back.
Funny thing about this journey though. It appears I must have met some of you before .. because we seem to be coming from the same place; a place none of us will be going back to. I feel sorry for anyone stuck back there … it's not a nice place. It was full of fatigue, discomfort, low self-esteem, displeasure, you name it .. it's there.
So, if you are stuck back there. Now is the time to get out. It's relatively easy. Who knew! Just put one foot forward .. and the other will follow and just walk. That's all you need to do. Walk at least 30 minutes a day, in segments if you must. You don't need to walk fast .. just at your own pace until you get fitter. And the fitter you get .. the more you'll want to do. Oh! And while you are learning to walk .. start to make healthier food choices. Instead of candy .. eat fruit. Instead of cake .. eat fruit. Instead of soda … drink water. Instead of a bags of chips .. an ounce of nuts. Follow the Sparkpeople healthy eating program .. you'll surely learn a thing or two.
All these small changes will make a big difference. Trust me. It may be slow in the beginning .. but once you get the hang of it .. it becomes more of a lifestyle.
Oh, yes, I forgot to mention, unfortunately, you may hit a few stumbling blocks along the way. That's all a part of life. But, continue on this journey towards better health and a fitter body .. and along the way the unwanted pounds will be lost. Lost where!! No one really knows .. but who cares.
So continue to Spark .. and wonderful things will continue to happen. I still have miles to go .. but I am doing them .. one day at a time.
By the way, if you are not a member of a team .. you should be. There are many. That's where you will find support, comfort, motivation, inspiration, and friendship. It's really a never ending journey .. but it's the journey toward longevity .. and we are all going to get there .. eventually..
Thanks for listening
This is Anne