We Are All In The Same Boat but ....
Tuesday, August 26, 2008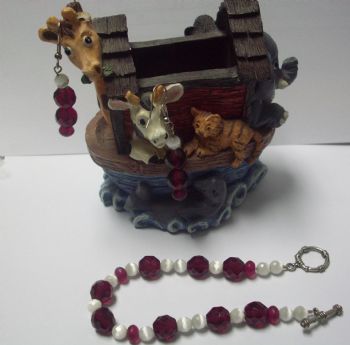 I am assuming that by now everyone appreciates that eating healthy, drinking lots of water and getting in that well-needed exercise is all it takes to do the body good.
Lots of interesting personal opinions have popped up over the past few days. It's good to have a diverse group. We must not forget, however, that though we all may be in the same boat .. our views are somewhat different. There is no right or wrong answer when dealing with our humble opinions. There is a lot of information out there. Innumerable diet plans. A magnitude of trainers and coaches. More exercise equipment than you can even imagine. Best selling health books by the millions. Just so much darn stuff. Everyone brings something different to the table. So it would be impossible to follow everything that we read. Indeed, so many books contradict the other. I suspect, in the past that is probably what most of us did. Followed this book, that video, those infomercials, that diet. Diets like eating only ice cream, bananas or that dreaded cabbage soup. (You can tell I know a lot about this .. lol). And no doubt that is how most of us ended up in the same boat. Some of us have lost the same weight .. over and over and over. Its been like a flippin' boomerang .. just kept coming back to us. Wave your hand if this is you.
So here we are again. Giving it another whirl. This time around we say we are going to get to our goal .. and stay there. And, guess what, this time we really will! But in order to stay focused on this never-ending journey we need to determine our own outlook on what will keep us on this path towards a healthier and fitter body. What works for one does not necessarily work for the other. It is extremely important to discuss, compare, encourage, motivate and inspire each other. And thanks to Sparkpeople, we are doing that. But no one should tell us what time of the day is really good to exercise. Only we can know that. Some do well in the early mornings. Others do great late at night. No one should tell us this is the only food we should be eating every single day. Some can eat beans and other fibers and get the greatest benefit .. while others ..well you know what I mean (teehee). Its just the way we are. With our different physiques, different genes, different genders and obviously different basal metabolic rates (BMR), we must find our own personal niche. You know, what really works for us!. What works for us that we can do forever. Because forever is a long, long time.
So be true to yourselves, all you lovely members. Read and comprehend! Learn what is fad and what is factual! Don't fall for the too good to be true ads. Listen to your body. Nourish it with heart healthy foods. Replenish it with lovely refreshing water. Build your stamina by exercising frequently. By doing so, we will eventually remove these unwanted pounds, gain abundant health, and forever be the loser who won .. and eventually get out of the boat.
Thanks for listening.
This is Anne